Who is protecting our country?
11/19/2020 OUR LAND Drinking organic milk - protecting drinking water
One might actually think: milk is milk.
But it's not that easy. The various brands and types of milk differ in terms of origin, quality, processing, keeping and feeding of the animals, effects on nature and importance for a region. UNSER LAND BIO milk has been part of the UNSER LAND range on the refrigerated shelves of supermarkets since 2015. Consumers who use this milk fill their shopping trolleys with a product that is of great importance for their own home.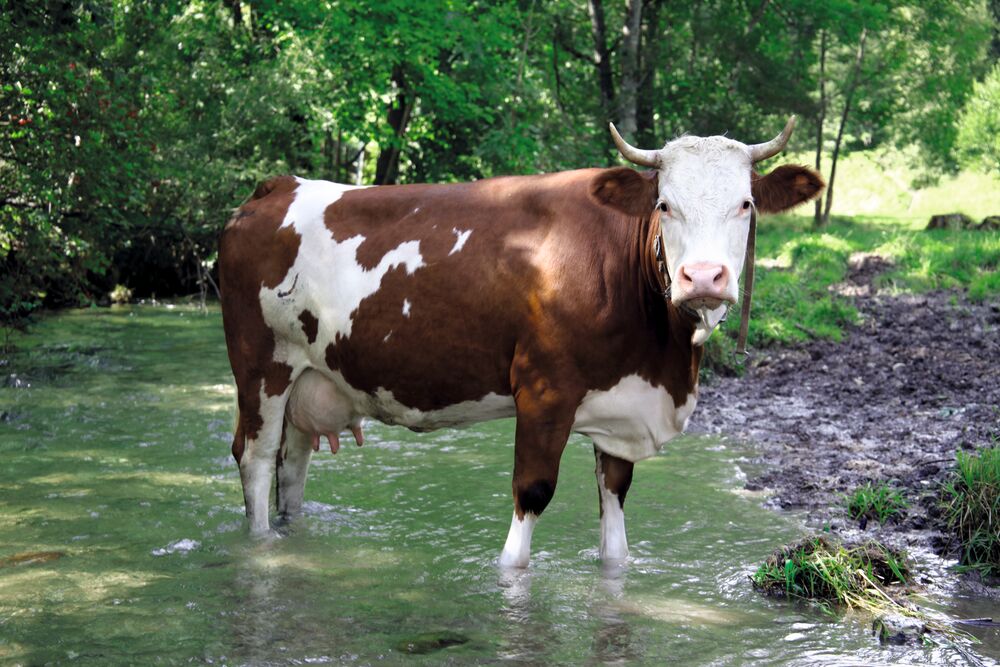 After all, every glass of this valuable food contributes to drinking water protection. How it works? The fresh UNSER LAND BIO milk comes from around 110 dairy farmers in the MIESBACHER LAND, where around 80 percent of Munich's drinking water comes from, one of the best in Europe thanks to the commitment of Stadtwerke München. The water is suitable for the preparation of baby food and food for the sick, as it meets the requirements of the Mineral and Table Water Ordinance. This outstanding quality is ensured by permanent controls - and the tireless efforts of the UNSER LAND BIO dairy farmers.
The perfect team: Stadtwerke München and UNSER LAND BIO dairy farmers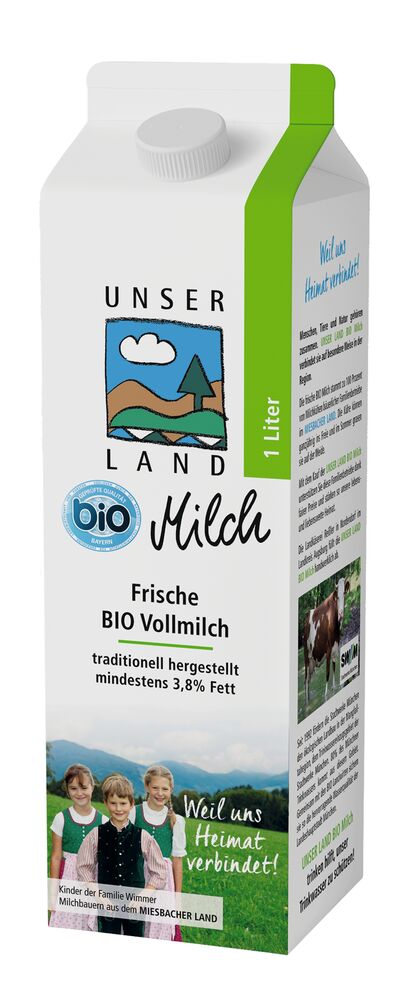 A cycle that couldn't be better. The Stadtwerke München benefit from the great commitment of the dairy farmers and the dairy farmers, or the cows, from the natural pasture landscape in the MIESBACHER LAND. Thanks to human protection, a healthy ecosystem has been preserved in the meadows, where insects, wild animals and also cows can find food. And the consumers in particular benefit from this: the best drinking water from the tap and the best UNSER LAND ORGANIC milk on the refrigerated shelf.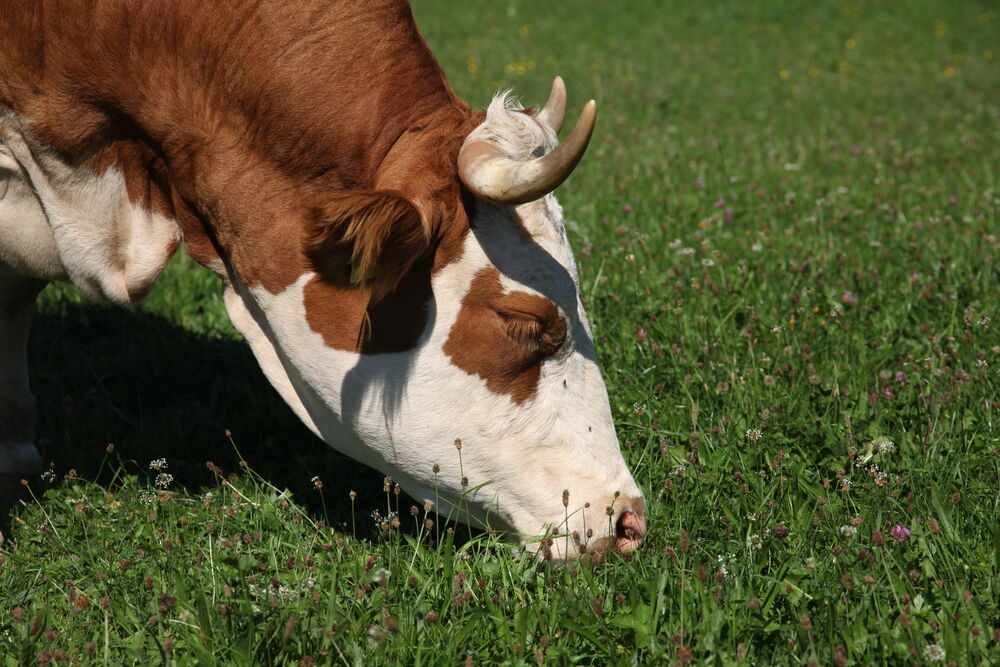 The quality assurance of UNSER LAND BIO milk begins with the feeding of the cows. They graze on the pastures throughout the summer, eat grass or grass silage, hay from their own farm and only some concentrated feed when needed. The processing of the milk is also impressive. With its natural fat content, it is one of the few milk products whose fat content fluctuates slightly depending on the season of the feed, but is always over 3.8%. Filling at the Gropper dairy in Bissingen is gentle, and the milk comes straight from the milk truck into the filling system. This guarantees the high natural quality and good taste.
Environmental protection is not neglected either: since 2019, consumers have been carrying UNSER LAND BIO milk home in a climate-neutral carton. Inside and out - the good milk as well as the climate-neutral packaging - consumers know that when they buy UNSER LAND BIO milk they are doing something good for themselves and for the environment.
Each of us can help ensure that these sources continue to bubble for future generations. Buy OUR LAND ORGANIC milk.