What is the Brazilian Army doing
Call for military in Brazil is getting louder
In Brasilia, the capital of Brazil, numerous government supporters have once again taken to the streets to call for the armed forces to intervene. Their protests were directed against Congress and the Supreme Court, which is trying to put controversial President Jair Bolsonaro in their place. "We have the armed forces on the side of the people, for the law, order, democracy and freedom," the right-wing populist head of state called to his supporters in a statement that he broadcast live on social networks. Enough with the interference.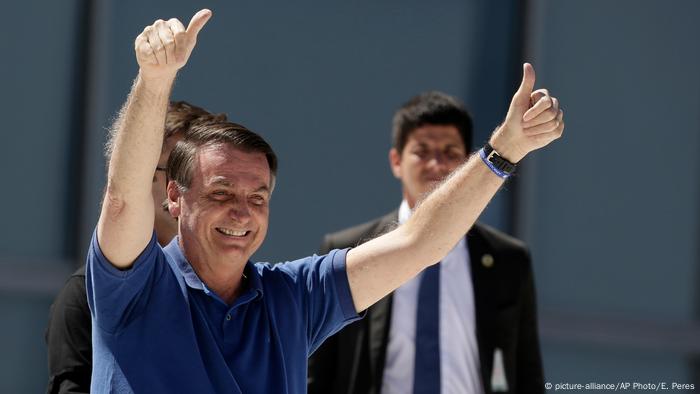 Victory pose: Jair Bolsonaro at the rally
Bolsonaro was alluding to recent decisions of the Supreme Court, which he must see as defeats. On Saturday, the former Justice Minister Sergio Moro had testified in front of the federal police for eight hours against Bolsonaro and, according to media reports, presented incriminating evidence. The chief judges allowed the head of state to be tried on allegations Moro made when he stepped down. Bolsonaro had fired the police chief, a confidante of Moro. However, the Supreme Court stopped his preferred candidate, a family friend.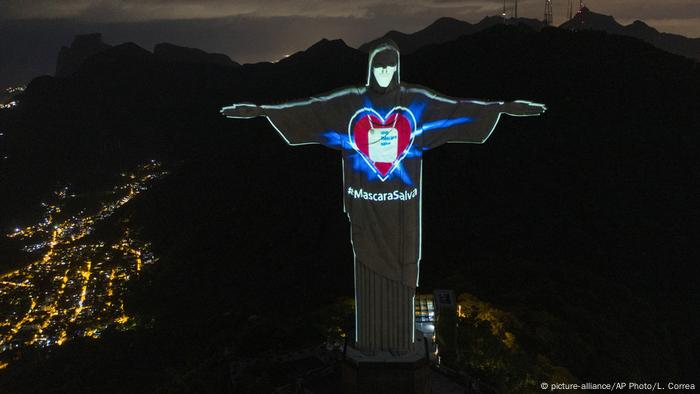 Warning from the highest authority: The statue of Christ above Rio de Janeiro is illuminated with a face mask to remind citizens to protect themselves in the Corona crisis.
More COVID-19 cases
Meanwhile, the number of corona cases in Brazil has passed the 100,000 threshold. The Ministry of Health announced that 101,147 infections were detected. 7025 people died after being infected with the corona virus. This means that Brazil now has more deaths than Germany. Experts assume that the actual number of people infected in Brazil is well above the official figures, as only seriously ill people are tested for the corona virus. The president is repeatedly critical and disparaging of the protective measures imposed by the governors of Brazilian states.
ml / rb (dpa, afp)