Wearing revealing clothing is disrespectful and offensive
Allow yourself a little glimpse!
But always think: Beware of the predator.
Marlene Dietrich, watch out for blonde women
Like any real Enlightenment friend, I am in favor of women wearing headscarves.
Seriously, I really mean it. I have nothing against headscarves at all, some of my best friends wear them when I take them out on a roadster to protect their hair, and I think it's right when women do it out of practical necessity. Or, I'm not a food lover, from, let's say, teasing. Because before women danced with burning sabers in the Europe of feminist progress, they played teasing games with the veil, which is otherwise disreputable today. Here is an example from around 1820, when a gust of wind happened to lift the veil in front of the bedroom and the beautiful hair.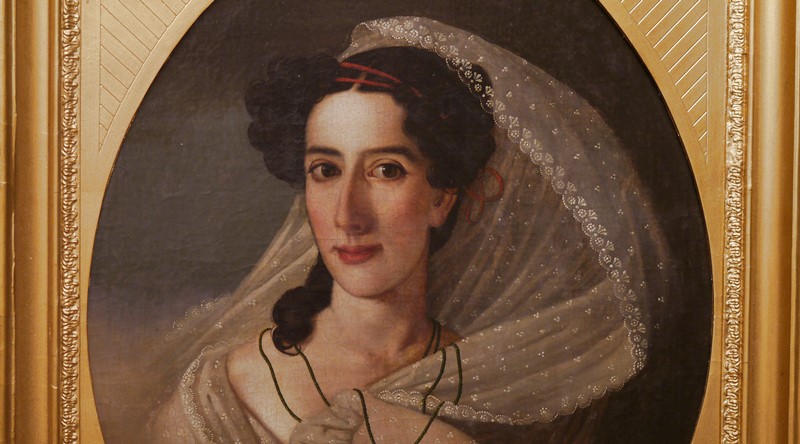 That was of course not always the case, even the Pauline letters fluff up when it comes to women having to cover their hair. From then on, the Christian version of the West waged an often bitter war against the display of female hair and demanded all kinds of cover. The city council resolutions of the Middle Ages are so full of dress codes that earlier researchers actually believed in the Christian Middle Ages with its veiled women, and it was not for nothing that the Nazis - also headscarf friends for the chaste German girl - found the veiled figurative decorations of Bamberg Cathedral so Aryan .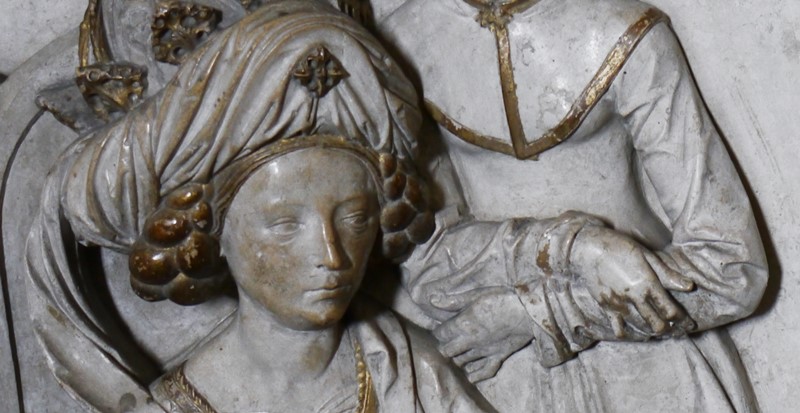 Today we are a little smarter, and when we stand before the Last Judgment of 1466 in Hall in Tirol, for example, we know two things when we look at the sinners: 1. Veils are of no use if women and their painters emphasize their secondary sexual characteristics by emphasizing them . 2. In the case of the ladies with golden hair, there are little devils in the luxury hairstyles of that time. Rightly. For example, we can read about the bad rumors about Queen Isabeau de Baviere that at exactly that time the doors of the palaces had to be enlarged to allow women with their sweeping headdresses - often with veils attached to the tip - to pass through.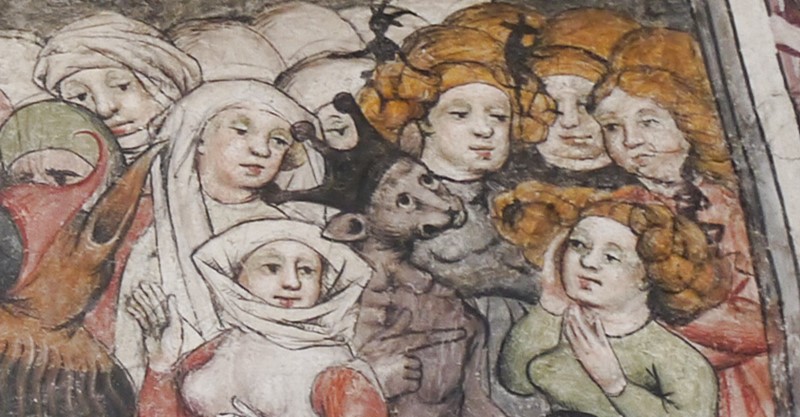 In the same Hall in Tyrol, of course, saints with pearl necklaces in their hairstyle are later depicted, then in the Renaissance Christianity, which used to be unequivocally misogynistic, differentiates itself: there is competition from the Lutheran heretics for orthodox believers. And because the ascetic Lutherans look as if they were painted by Cranach's assistants, the papists in the Baroque era, mercilessly exploiting the gap in the market, are increasingly tolerant of female beauties. They are mischievously carved and dressed in golden robes.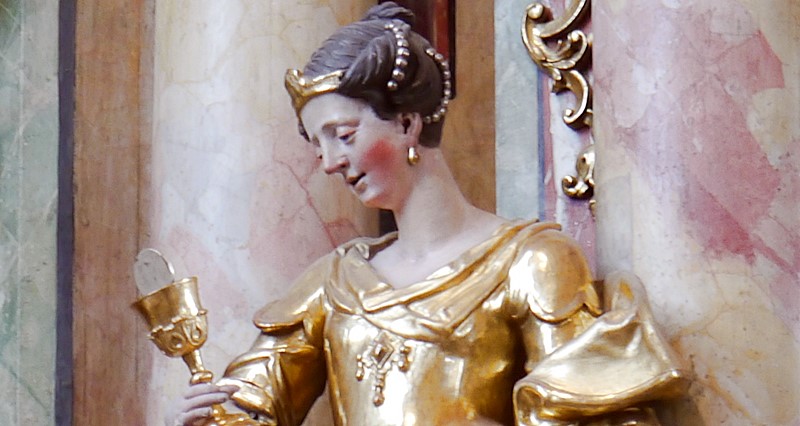 Of course there are still veils, Maria will keep this attribute, but as we all know from our art history studies, it is not true that here too, at the latest, on the way from Duccio's Madonnas to the blonde, delicate Marian girls of the Lorenzetti brothers, the veil has become a light web . The final phase is then reached in the Rococo, in which saints run around according to the morals of the taz and the Federal Minister for Women, as if the henchmen of the state NGO Pink Stinks and other helpers had to be incited on them. And at Maria you have to look carefully to find a veil. We are and here, mind you, in one of the most important churches in the otherwise backward Alpine region.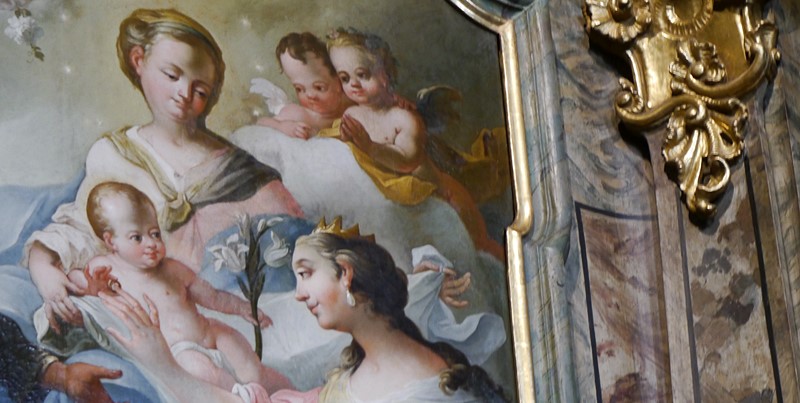 And all of this is nothing compared to the portraits I have atheists at home or who have just arrived from Nymphenburg: It was the peak of the Enlightenment around 1750 when Franz Anton Bustelli created his famous and coarse lascivious figures of the Comedia del Arte designed. A decorative doll with that white flesh that was created at that time on the human models with make-up made of expensive beeswax. The lady comes from an era in which the morning toilet could take two hours without taking a shower, and because the hairstyles were so complicated, wigs were also popular.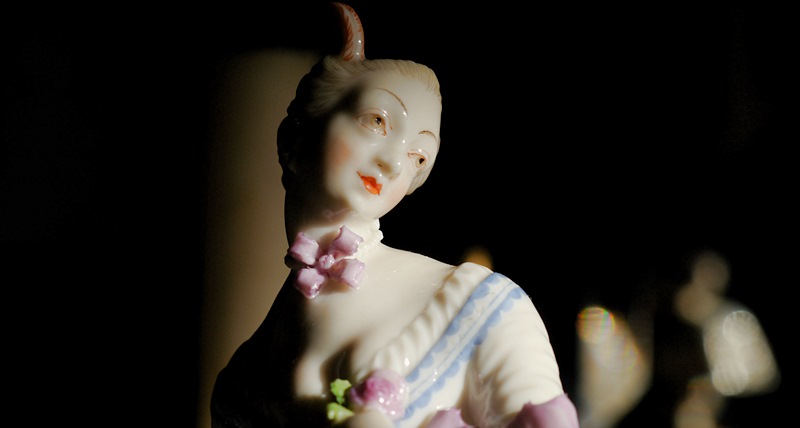 This golden age of enlightenment and sexuality is obsessive about hair, the authors of that time have a clear fetish, and it is done to represent and please. Whatever it is: As long as it is expensive and attracts attention, it is put on the head so that everyone can see the hairstyle. Pearl necklaces: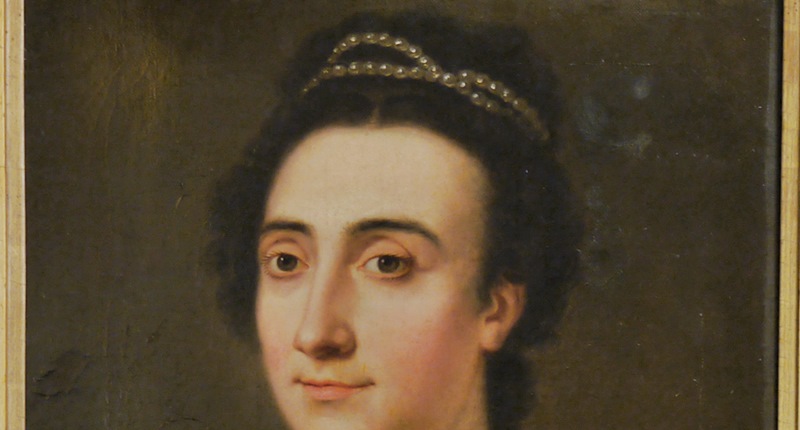 Complicated arrangements of various decorative pieces: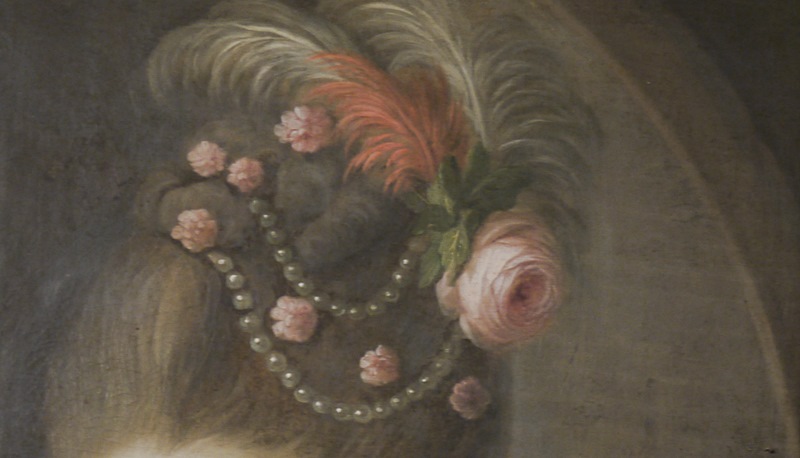 Diamonds.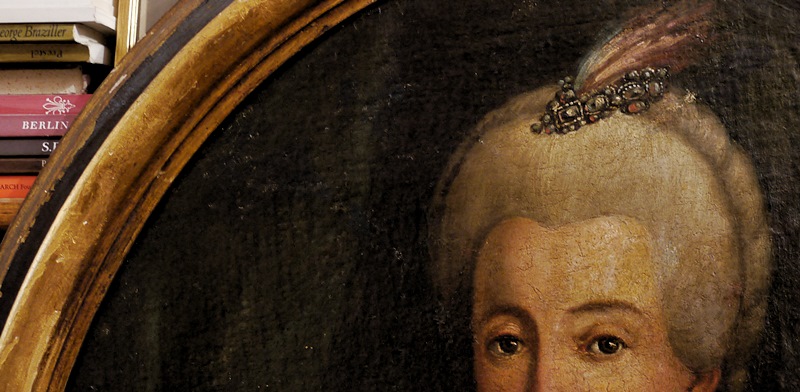 In summer, to simulate the innocent country life, just without hunger, smallpox and tax collectors, even flowers.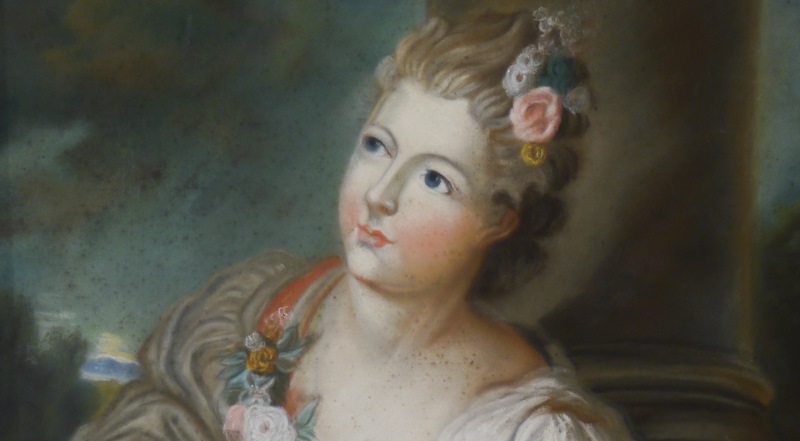 And no matter whether the apparently natural hair of the Empire based on the Greek model, or the many oiled curls and pigtails of the Biedermeier: some of it may look simple and natural. But as a historian you know how much time and money women invested in their hair back then.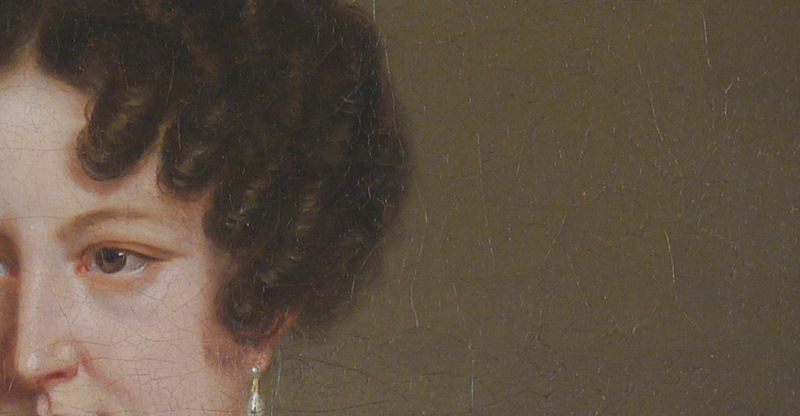 Some strict bourgeois women, the nuns and also old people did not participate and wore veils and hoods, as they were sometimes necessary to protect the works of art underneath. Significantly, however, we know that these chaste bonnets made of the finest web from the cleaner could also be very expensive again.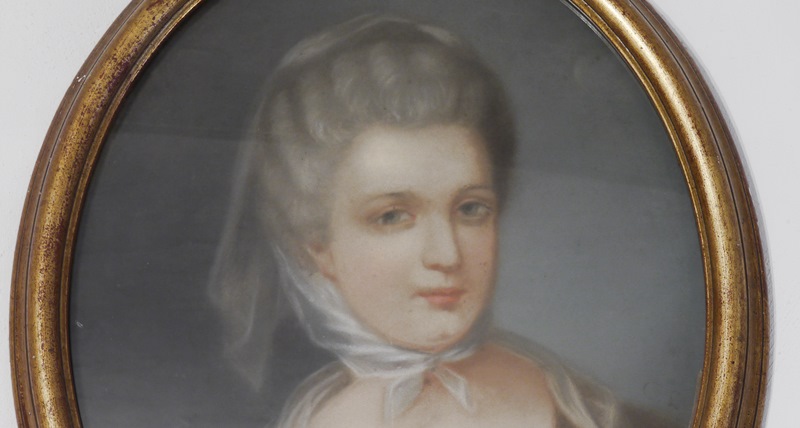 However, showing off one's hair and wigs is a seamless, European tradition among women of the class. And when women today, as is fashionable, put their hair forward over the shoulders, it is a recourse to Rococo hairstyle ideals . That was already done back then, and priests got excited in sermons, assuming that this was done to make men understand their own merits. They were right about that too.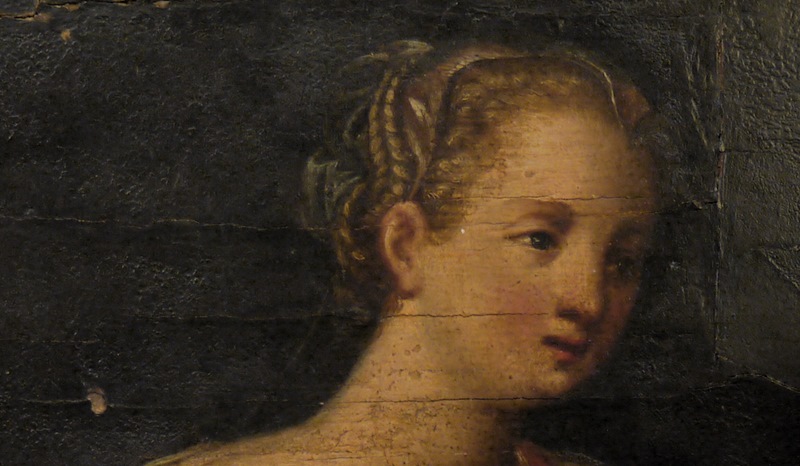 Where does it come from? In the past, the question was a matter of indifference because every non-prudish woman wanted to go upstairs, and everyone emulated this ideal, from the Savoy Princess' wig to the peek-a-boo-bang of Veronica Lake. Today, however, there is a culture of Islam and the Greens and Kika and welcome, which demands understanding from us when women walk veiled in the name of Islam and in stark contrast to the first generation of guest workers. In my opinion, it used to be related to monogamy in Europe: there was a single spouse, you had to be fairly faithful for reasons of care, there was only this one wife to highlight your own wealth and prestige, and what you had that showed then you too. The more hair, the more opportunities to put more wealth into it. That is the European tradition, with Christian cause and worldly effect.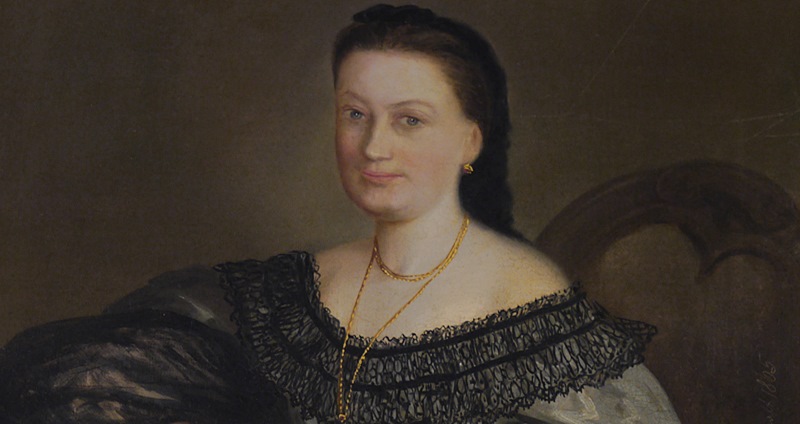 Other religions, on the other hand, know polygamy, and that means that there is an extreme imbalance: Because of their wealth, some could have as many women as they could marry or buy on the slave markets. And the others, the huge underclass of the Ottoman-Arab Empire, which had been declining since 1700, often did not get women. In Christian Europe, the parents tindered the couples together, in the Orient the rich reproduced and the poor suffered. In such a culture, with a small elite and many women, and a large mass of unmatched men, it is only logical to lock women in the seraglio, to veil them from the lustful gaze of others, and to be fanatical as well as absurd and misogynistic " Code of Honor "represents. It was on the decline for a while under the influence of colonialism in the western world, but now it's coming back. Even in the KiKa with a man who likes Pierre Vogel on Facebook and who, according to ID, is 20 years old. Well Nevertheless, I am not generally against concealment, because: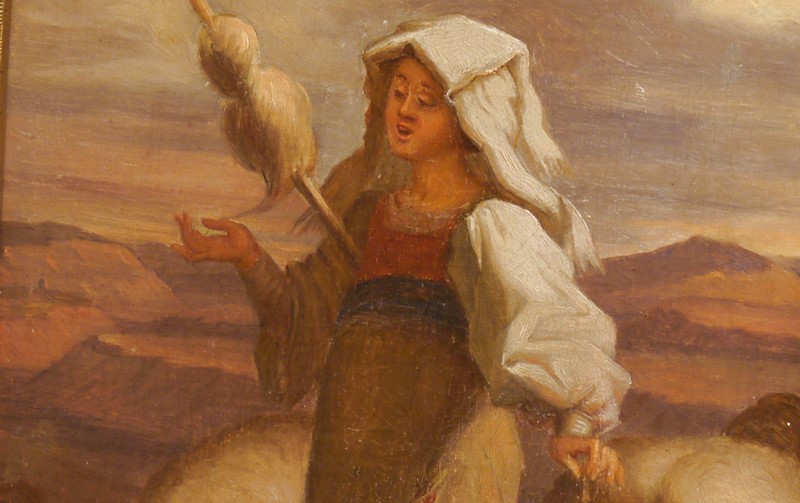 With great difficulty I can really show a single headscarf woman from my collection, a shepherdess from Italy around 1840. In these circles, which are not so often portrayed, there are actually headscarves often in Europe too. For practical reasons, like in the roadster on the way to Riccione, only stop with sheep. And to be honest, not every woman can do the plastering and put jewelry in her hair for two hours: So I'm against a strict ban on headscarves, and I also like some teasing veils. It always depends on how you do it. So, in the class society.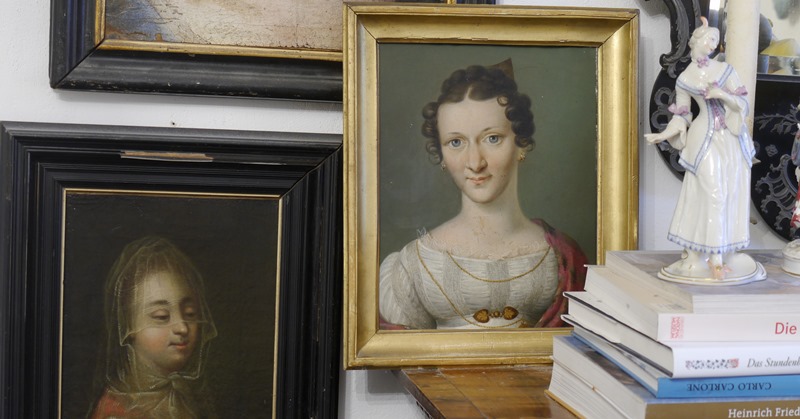 With polygamy - well, I am of the opinion that Old Europe is going its own successful path and has Don Giovanni. Its decameron. His Cosi fan tutte. His Margaret of Navarre. Its Belle de Jour. Everything 100% headscarf-free, by the way.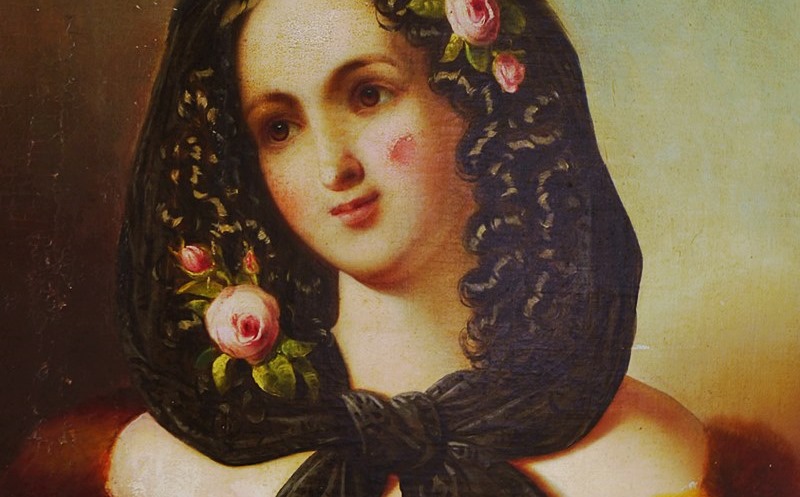 That is edifying. I don't want to just keep this concept on the wall. It's a good concept because it makes women beautiful and that's why we should stand up for it.
Keywords: everyday life, old age, old Europe, decency, elite, ethics, predators, class struggle from above, morality, tradition
To press
Send post by email
Why enlightened Europeans should tolerate headscarves
From Don Alphonso
An error has occurred. Please check your entries.
Send post by email
Many Thanks
The post was sent successfully.