What is the boring company
10+ ways to storytelling (not only) in the manufacturing industry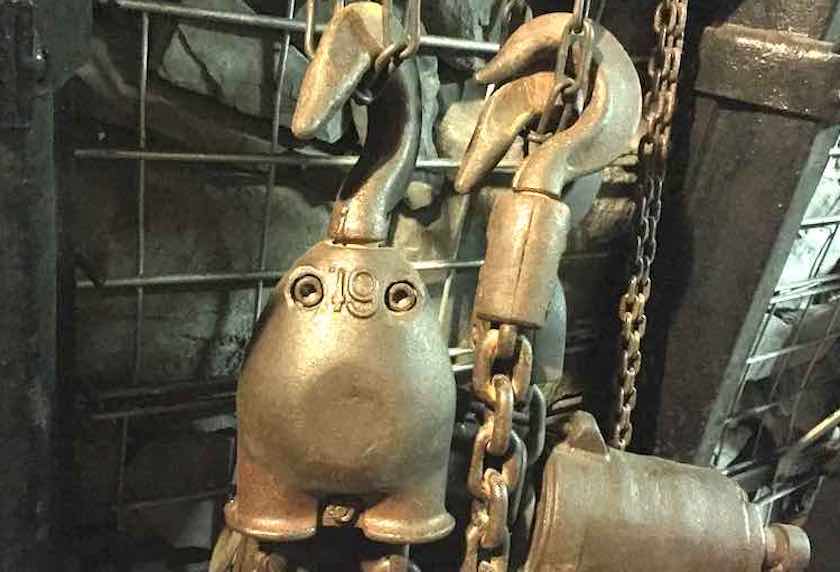 Behind almost every seemingly boring technical product there are faces and exciting stories for storytelling. - Photo: PR doctor
"Storytelling may be all well and good, but our product itself is boring and simply doesn't produce any stories." - I often hear statements like this from customers in the B2B sector. Even more so than for consultants or specialized service providers, it applies to many manufacturing companies, not infrequently even market leaders in their segment; Regardless of whether you are producing screws or certain materials, special paints or larger machines, accessories or tools. Many websites and social media profiles then look accordingly. Not a single product is boring if you look at it from the right angle and discover the stories around it. In this series I will introduce you to my method, which I have developed over many years of consulting. In this second part I show 10+ different approaches and perspectives with which you can find and tell really good stories.
---
Series: Storytelling in B2B - my method
---
Actually, I don't really like to use the term "storytelling" because it is so often misunderstood as developing long-winded stories that nobody has time for these days. For me, storytelling is not so much a discipline in itself, but above all a basic attitude that should form the basis of every content development. But I take the opportunity to clarify my ideas about successful storytelling in corporate communication by presenting my method and my approaches.
Because storytelling is often neglected, especially in the B2B area. Consequence: There is supposedly no content for corporate blog or social media; and when it is tried, they are often boring and of little relevance. With the right approach, there are enough stories to tell.
Storytelling in content strategy and content marketing
Another good news: If we initially understand storytelling as a narrative attitude, with the aim of weaving a common thread that should be inherent in every content, then we can deviate quite freely from conventional storytelling methods. We don't even always need a person as a hero, nor do we always need a problem as a starting point. But we can still discover the stories behind the products.
Not every story has to be a hero's journey - but there are some basic rules of good storytelling that must always be observed. Above all: Even if it should be serious and of very high quality, it can remain entertaining. Because even demanding B2B decision-makers are people who have only limited attention available and who can get bored quickly.
In the following, I will look at storytelling primarily from the perspective of corporate communication, content strategy and content marketing. In the third part I will say more about media and platforms and give you good examples from German B2B companies.
Why storytelling can also be entertaining in B2B
Nominal style, dust-dry product news, interchangeable portraits of moderately enthusiastic looking groups of people in front of exhibition stands that always look similar: this is still largely what German companies in the B2B area and especially in the manufacturing industry publish in terms of content on their websites - if at all have a news area.
Anyone who entertains is right in communication. If you are bored, you will perish. Therefore, there is no getting around it, even today with storytelling in communication, to remember what is actually important. Not: to think up some absurd stories about an otherwise seemingly boring issue, product, company. Rather: to discover the inner logic, the connections, the dramaturgy in the seemingly objective, dry area. And tell stories from it.
I once wrote a caption for a product film that dealt with the subsequent sealing of pipelines using so-called shrink tubing. In short, this work is difficult because the sealing material only shrinks well within a relatively narrow temperature range and thus remains tight. Not a problem in temperate climates, but it is in permafrost or the desert. In the eternal ice and hot sand, a simple plastic product becomes a whole world of images, including the people who work on it under difficult conditions.
But it doesn't have to be exotic at all. If placed correctly, humor has its place even in serious content marketing; always provided, of course, that it suits the protagonist and that the narrator has mastered the genre.
How to discover and develop the stories behind the products
When we use storytelling in corporate communications and content marketing (and we should always do), then we have to ask ourselves certain questions. In the first part of this series, based on the classic W questions, I showed in detail what these are.
From this it quickly becomes clear: No story stands on its own, and the content is preceded by the context: What are the strategic goals that the communication contributes to? Who are the target groups? In no case does one and the same content work the same for all media and platforms; however, the platforms can only be selected once the topics, benefits, users and statements have been determined. That your content has not only informative but also emotional aspects and fulfills many other tasks: This is not just storytelling-specific. With the Content-Ampel, the tool I developed, you can quickly and thoroughly check all content for many different aspects.
In the following, however, the first thing to do is to discover ideas for stories in the company. Here are:
* * *
10+ ways to storytelling (not only) in the manufacturing industry
So my idea of ​​storytelling is not mainly about becoming too much and perhaps too allegorical in addition to existing content. However, in order to develop the central theme in a story and make it exciting, you first need ideas, topics and occasions. This is where there is a problem in many B2B companies, especially in the manufacturing industry. If there is content or news, then it is often prepared in a way that does not arouse interest, both in terms of the presentation and title as well as in the narrative process.
The following 10+ approaches help to find topics and stories in the first place and to gain new, exciting perspectives for existing content. In part 3 of this series, which will appear in the coming week, I will then show you how to lead your recipients through a story, from the entrance to the happy outcome.
Employee-centered storytelling
Personal brands, brand ambassadors, visible heads from the company: They are typically the heroes in the stories that are told from the company - in the corporate blog, in social media, but also at lectures, for example. In this way, interchangeable products are given a distinctive, recognizable face. New relationships are created; existing relationships are expanded and expanded into the digital world.
Ideally, brand ambassadors reveal more than just product-related information, such as the values ​​they stand for. How privately such company representatives show themselves and how much they actually reveal varies greatly from person to person.
Interesting stories also arise where the people can be seen who actually make a product. Stories about and from the employees in the company make the production clear and report on the way in which it is made. With a little thought, you can literally uncover a lot more exciting stories than is apparent at first glance. To do this, however, you have to involve the employees instead of just turning them into advertising faces dictated from above. In many companies this requires a fundamental rethink in this area. The story (s) of such changes can also be told well. (See also the point "Corporate culture".)
Customer-centered storytelling
But not only employees from the company are possible brand ambassadors. Customers are of course also particularly suitable as faces for a product (or service). Some companies, even in the B2B sector, rely on influencers who advertise their offer for a fee. Often, however, they are also customers.
In stories in which customers are the heroes and in which customer needs are assumed, the product can be shown in its further processing or application - but does not have to be. Because the direct customer is not always the user in the buying company, even if he can say a few things about the provider, the offer or the successful application.
Product-centric storytelling
From this perspective, many of the other points mentioned can be taken into account, such as the employees involved, the development history and the application. How is the product made? What is to be considered? What is special Where do you have to be particularly careful? How is the quality assured.
You don't have to describe this in dry words either, you can develop very beautiful stories from it - with and without human "heroes", namely when the product is the protagonist.
Because products often only appear boring or interchangeable to those who already know everything about them.
User-centered storytelling
This point, which is a sub-form of person-centered storytelling, shows how closely the various approaches mentioned here are linked. But the main focus is a bit different in each case. In stories that focus on the users of a product, the focus is on the person who uses the product. This can be the employee in the buyer's company who actually uses a product - component, semi-finished product or tool. But it can also be an end user of the finished product; in this way, an end user can also become the protagonist of a story in the B2B area.
Even the most exciting fairground attraction contains ordinary screws, and showmen often have exciting life stories to tell. The life of a mountaineer depends on the quality of the material used in a rope. A racing driver's work tool contains spark plugs. - You are sure to think of other examples straight away.
Application-centered storytelling
No application without a user - see previous point. But case studies, even if they are not typical "stories", can have a common thread without naming them, name a problem and show the solution step by step. Of course, recognizable people also help to make stories more vivid and relatable.
But not every case study necessarily needs a hero - especially when the product takes on its role, so to speak. So it is a good choice when it really needs to be very factual and professional. All other basic rules of professional writing and sensible structure naturally apply without restriction.
History-centered storytelling
Even if products are completely interchangeable, there are reasons why a corporate buyer keeps ordering from a certain supplier - and not from another. The reasons for this do not always have to be based solely on the price. Service, delivery times, advice, but also "soft" factors such as values ​​or regional roots (see the next two points) can play a role.
Many stories can often be found in the company itself, and that often includes the company's history. Sometimes a "hero" is in the foreground here too, for example the company founder. But often there are several people.
But the development history of one or more products can also be beautifully told and often illustrated with excellent illustrations - here too, the product is often in the foreground in a personified form, so to speak. In other cases, people, such as idea generators, researchers and developers, act as protagonists in the center of the story: Who developed the product and why? What is his personal story, what is his motivation? What setbacks and successes have you had on the way to today's offer?
Value-centered storytelling
Corporate culture and corporate values ​​play a major role in today's rapidly changing times - especially because companies are becoming more and more transparent. It is precisely here that it is also evident that storytelling and content marketing are by no means just about products and sales. Employer branding usually plays an equally important role, especially in specialized companies that want to attract skilled workers.
Culture and values ​​are always directly related to the people involved. It is therefore difficult to tell such stories in a completely abstract way and without "heads". But here, as in other cases, it pays to think about involving people from the company who are not always the usual suspects from management and the PR department.
Origin-centered storytelling
Local and regional roots are often closely related to the values ​​and are just as strong an argument for many customers in choosing a company as they are for potential employees. To tell the origin on the basis of stories and people is much more interesting than just backing it up with dry self-statements.
Event-centric storytelling
The usual suit wearers in the usual pose in front of the usual trade fair stand: Such images, garnished with comparatively neutral headings, nowadays neither exceed the threshold of potential customers' attention in the corporate blog or in social media at all. But beyond that, there are many other opportunities to develop stories before, about and after events as well as all around.
Often you have to move away from the product or service, because background stories and glimpses behind the scenes are particularly interesting for outsiders.
Particularly in very specialized industries, the potential that lies in multipliers who do not belong to the narrower circle of customers and interested parties, but can still provide reach and social buzz, is misunderstood. Even a world market leader with very high-priced capital goods can build a community that is much larger than the comparatively few direct customers, but that contributes to image and opinion leadership.
Dialog-centered storytelling
The key word here is "User Generated Content": In many companies there is a fear of losing control when it comes to letting users and interlocutors tell stories about the company and its products. But the most beautiful stories often arise when the provider only gives the impetus and the community then continues to tell.
Something like this does not come about by itself or with a single impetus, but requires commitment and (time) investment, not least initially in your own storytelling. But it is worth it, the multipliers and customers not only want to listen and buy, but above all to be heard themselves - and you can assume that your company will be talked about as well. So why not get actively involved?
Mixed forms
The explanations of the individual points have already shown: They are rarely pure forms. The only thing that matters is where the focus is. Ultimately, the approaches mentioned are only intended to help develop stories that would otherwise have remained undiscovered.
That is why there is a practically infinite number of mixed forms of very different characteristics. However, they are all subject to the laws of storytelling and professional communication.
---
Read in part 3: Storytelling: In 7 steps from the first encounter to a happy ending. Storytelling as a basic principle in corporate communication.
---
* * *
Reading tip: 7 questions that you should ask yourself every time before you even write a line on the Internet
We are faced with a flood of information in which it is becoming increasingly difficult to find the right thing straight away and to distinguish it from the unimportant, from attention-guzzlers and time-robbers. Anyone who has good content to offer that will help others (and we are only talking about this here!) Should ask themselves the right questions before and during the creation. In this article I give detailed instructions on how to use my seven questions from the lecture "The end of content strategy, how we know it. What brands have to do now ... "
/ 2 Comments / by Dr. Kerstin Hoffmann
Keywords:
Keyword: corporate blog, social media, storytelling