Are all business models ready
A technical contribution for the Züri office by Prof. Dr. Adrian Müller, Head of Center for Innovation & Entrepreneurship, ZHAW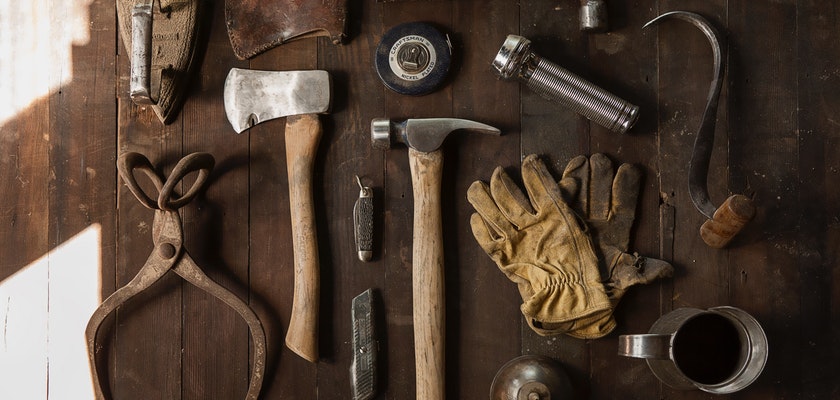 Check out today's paper (or check out the latest blog news). Tech giants are networking the markets of the future, clever startups are introducing new service and business models, and decades-old industries are being massively plowed up. You are guaranteed to find at least three articles that report on new business models. It seems that we have to mutate into business model experts in order to continue to take an active part in economic activity, especially in the future.
It goes without saying that knowledge of business models and their development is particularly relevant for young founders. Why? Because startups are nothing more than small organizations whose central business objective is the search for new business models. Of course, SMEs and large companies also initiate startups and new business models. So it is high time to dispel some of the myths surrounding business model development.
Myth 1: "A business model describes how money is made."
A business model actually describes how money is made, but not only. Ultimately, the question is also how a flow of income comes about in the first place. A business model therefore describes the entire business value creation logic: In addition to the earnings mechanism (with what?), This also includes the value architecture (how?) And the value proposition to the customer (what?). A clever business model development specifically includes all three aspects and ideally starts with the latter, the value proposition. The value proposition is the value proposition that you give to your customer. It forms the heart of every business model. So always be exactly aware of what you are promising your customers and do not break this promise!
Myth 2: "A business model is only successful if it is new."
There are always pioneering companies with disruptive business models. However, these are the exception. The majority of successful business models are either those that have already been launched several times without success in markets (before Google, over 25 other search engines failed) or business models that have been copied and adapted from other industries. One of the best-known examples is the "lock-in" business model, which became very well known for example with the Gillette razors (the inexpensive basic system binds the customer to the company). This business model pattern can also be found in completely different industries, such as HP printer cartridges, Nespresso coffee capsule systems or Tesla vehicles. Successful business model development can therefore also mean copying and transforming existing business models from other industries or combining them in new ways. Observe others and be methodologically adventurous!
Myth 3: "Valuable business models are always technology-based."
Investors love technology. They bring new opportunities for products, services and unique value creation, especially when they are new to the market. Once developed, they are ideally highly scalable and their functionality can also be protected by patents. However, as experience shows, this is only partly true. Patent protection can be very costly and is by no means always effective in keeping a business model from being imitated. Examples like "Zumba" (yes, you read that correctly, the highly successful low-tech dance company from Miami) clearly show that non-technology-based business models can also be highly scalable. In the corporate environment, value is ultimately not only defined economically, but also through one's own corporate preferences. These are increasingly related to personal values ​​and ideas about life, be it social or ecological impact or one's own work-life balance. What freedom! Take advantage of it!
Myth 4: "Only a fully developed business model can be successfully implemented."
The development of a new business model usually begins in thought and ends with the successful launch on the market. At least that is the common fallacy. The fact is that the first business model developed on paper will not be the one that will bring success. Because on the way to the market - and also afterwards - it has to be checked and adjusted again and again. Don't assume that your business model's evolution is finite (only the product lifecycle is). The speed of one's own learning and development cycles is decisive for success (helpful suggestions can be found in "The Lean Startup" by Eric Ries, 2014). Dorian Selz, a "serial entrepreneur" I know from Zurich, put it in a nutshell: "Entrepreneurship is very simple: you just have to find the right fit between the product and the market before you run out of money."
Myth 5: «A clearly defined business model is sufficient for a start-up. Who still needs business plans today? "
A startup founder recently approached me saying that he had defined his "business model" and that he would therefore no longer develop a business plan. Of course, every founder is free to make this decision. In no case should it be forgotten that a business model (e.g. in the form of the Business Model Canvas according to Osterwalder and Pigneur, 2010) is not the same as a business plan. The first describes how a business works in principle and regardless of the formation constellation. The second, on the other hand, explains how this business should be implemented in view of one's own resource situation (time, team, financing, etc.). It behaves like a multiplication: quality of the business model x quality of implementation = success. Even a perfect business model will not be successful if implemented poorly. A business plan not only helps to better assess the scope of one's own project, it also serves as a disciplinary guide and control instrument for entrepreneurs. And investors who trust them with their capital know that too.
Link to the original article in Büro Züri Blog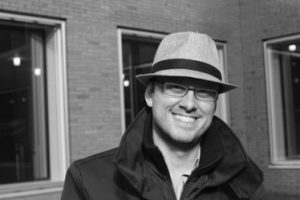 Prof. Dr. Adrian W. Muller
Adrian Müller heads the "Center for Innovation & Entrepreneurship" and the open start-up incubation program "RUNWAY" at the ZHAW. He accompanies startups and companies in the development and implementation of new business models and innovation projects.